90 Degrees Clip-on Self-Close Blind Corner Hinge TCH-14102 090.45.S
Produt Description
---
Blind corner cabinet hinge with clip-on for easy connect and disconnect the hinge from the mounting plate..
Product Specifications
---
Opening angle: 95°
Closing type: Self Close
Mounting type: Screw-on
Application: Frameless
Diameter of hinge cup: 35mm
Height of hinge cup: 11.3mm
Boring distance range: 4-5 mm
Distance of cup holes centers: 45mm
Door thickness: 14-21mm
Finishing: Nickel plated
Main material: Cold-rolled steel / Zinc alloy
Material thickness: 0.8-zinc alloy-1.2mm
Product Resources
---
Mounting plates and accessories
---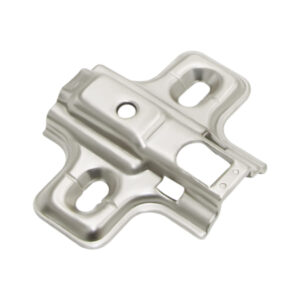 Frameless Clip-on Mounting Plate H0
This form is currently undergoing maintenance. Please try again later.